Have you been affected by the British Airways data breach?
On Friday 4 October 2019, the High Court ruled that around a half a million British Airways customers were entitled to bring compensation claims against the airline following a data breach in September 2018.
The breach occurred after BA suffered a cyber-attack on its systems and the Information Commissioners Office (ICO) investigated, finding around 500,000 customers had been affected.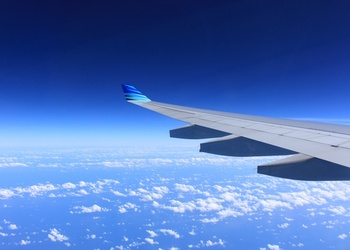 What data was breached?
The investigation revealed that personal details, including:
payment data
names
addresses
… were compromised by the hack.
The ICO's investigation found that passenger's information was lost by poor security including login, payment card and travel booking details as well as customers' names and addresses.
As a consequence, the ICO announced its intention to impose a record fine of more than £183million on BA over the breach. This would represent the largest fine under GDPR to date.
The General Data Protection Regulation (GDPR) was introduced in May last year and means firms can be fined up to four per cent of their annual turnover for data breaches.
How Did This Happen?
The cyber criminals created a scam which diverted BA passengers to a fake website through which their details were harvested by the attackers.
When they became aware of the cyber-breach, BA released a statement and began to contact affected customers.
What Has the Court Said?
The High Court granted a group litigation order at a hearing in London, paving the way for mass legal action against BA. However, the window of opportunity for dealing with this and joining the group litigation is 15 months.
What should I do if my data was breached?
If you are a BA customer who was affected by the data breach then the airline should have contacted you already.
We understand that if you are a customer who booked via BA.com or the BA app between 21 August 2018 and 5 September 2018, then you will be affected.
Data Breach Compensation
You have the right to compensation for non-material damage (such as inconvenience and distress) following the data breach by BA.
We help clients who have suffered distress and anxiety and inconvenience arising out of such data breach claims and we will seek compensation for you against BA.
We will take on your case as a NO-WIN, NO-FEE claim, so there are no costs to bringing the action against BA for the compensation you deserve.
Contact us now!
Call us now on 0151 659 1070 or fill in our online enquiry form.