Running a successful company is not always smooth sailing. Many of our clients find themselves dealing with difficult issues, such as breaches of director's duties or disputes between partners or company shareholders. If you are experiencing any of these matters, you are likely to be feeling anxious about how to resolve them and the commercial impact they may have.
Our Commercial Law Solicitors can help you deal quickly and effectively with these challenging legal issues. We take great care to understand your circumstances and requirements. We provide strategic advice and solutions to limit the impact on your business – from drafting and negotiating contracts with directors, shareholder agreements and partnership agreements to dealing with any litigated aspects of these agreements and company disputes. Contact us to find out how we can help.
What are Directors' Duties in the UK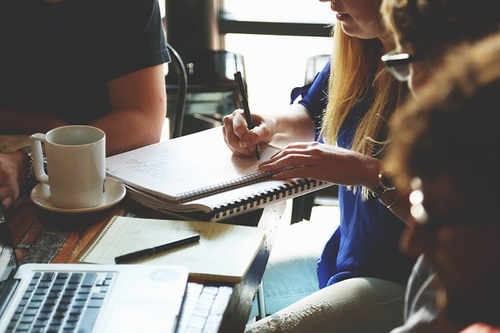 In the UK, directors have certain legal duties and responsibilities that they must fulfill when serving on the board of a company. These duties are outlined in the Companies Act 2006 and are designed to promote good governance and protect the interests of shareholders and stakeholders. The key director duties in the UK include:
Duty to act within powers: Directors must exercise their powers in accordance with the company's constitution and for the purposes they were granted. They should act in good faith and in the best interests of the company as a whole.

Duty to promote the success of the company: Directors have a duty to promote the success of the company and act in a way that they consider is most likely to promote the company's long-term prosperity. This includes considering the interests of employees, suppliers, customers, and the wider community, as well as the impact on the environment.

Duty to exercise independent judgment: Directors must exercise independent judgment and not be unduly influenced by others. They should avoid conflicts of interest and make decisions in the best interests of the company.

Duty to exercise reasonable care, skill, and diligence: Directors should exercise reasonable care, skill, and diligence in performing their duties. This includes acquiring and maintaining sufficient knowledge and understanding of the company's business and keeping up-to-date with changes in the industry.

Duty to avoid conflicts of interest: Directors must avoid situations where they have a direct or indirect interest that conflicts, or may conflict, with the interests of the company. If a conflict arises, directors should declare it and take appropriate steps to avoid any potential harm to the company.

Duty to exercise reasonable care in relation to financial statements and reports: Directors are responsible for ensuring that the company's financial statements and reports are accurate and comply with the applicable laws and accounting standards.

Duty to promote high standards of integrity: Directors should act with honesty, integrity, and professionalism in all their dealings and promote a culture of ethical behavior within the company.
These director duties impose legal obligations on directors and failing to fulfill these duties may result in personal liability. It is important for directors to understand and comply with these duties to ensure proper corporate governance and protect the interests of the company and its stakeholders.
Breach of directors' fiduciary duties
A company director has several responsibilities under the Companies Act 2006. They will be in breach of their duties if they act in any of the following ways:
Exercise powers they do not have under the company constitution

Act because someone else is telling them what to do

Have an interest that conflicts, or may conflict, with the company's interests

Accept gifts from third parties

Fail to declare interests in a proposed or existing transaction with the company
Dealing with a breach of duties by directors
If directors breach their fiduciary duties, they may face various consequences, which can include both legal and financial implications. Here are some potential consequences for directors who breach their fiduciary duty:
Legal liability: Directors can be held personally liable for any losses suffered by the company or its shareholders as a result of a breach of fiduciary duty. This means that directors may be required to compensate the company for any financial harm caused.

Derivative actions: Shareholders or the company itself may initiate a derivative action against directors who breach their fiduciary duty. This is a legal action brought on behalf of the company to recover losses caused by the director's misconduct. If successful, the court may order the director to compensate the company for the damages.

Disqualification as a director: Breaching fiduciary duties can lead to disqualification as a director. The Insolvency Act 1986 and the Company Directors Disqualification Act 1986 provide powers to the court to disqualify directors for a specified period (usually up to 15 years) if they are deemed unfit to be involved in the management of a company. Disqualification can have serious professional and reputational consequences.

Personal liability for debts: In cases where directors breach their fiduciary duty and the company becomes insolvent, they may face personal liability for the company's debts. This is particularly applicable if the director acted negligently or wrongfully traded, causing the company to incur further losses.

Criminal sanctions: In certain circumstances, breach of fiduciary duty may involve criminal offenses. For example, fraudulent trading, wrongful trading, or misappropriation of company funds can lead to criminal charges. If convicted, directors may face fines, imprisonment, or both.
It is worth noting that the consequences faced by directors for breaching their fiduciary duty can vary depending on the specific circumstances of the case and the severity of the breach. It is essential for directors to understand their fiduciary duties, act diligently, and seek legal advice when necessary to fulfill their responsibilities and mitigate potential risks.
If a director of your company is in breach of their duties, it is important to seek legal advice immediately to protect the company and resolve any company disputes. Three Graces Legal is here to provide you with tactical advice to achieve your commercial objectives and minimise the impact on the business. Where possible, we will attempt to resolve the matter using mediation or another form of alternative dispute resolution (ADR). However, if litigation is unavoidable, we will prepare a robust case on your behalf.
Shareholder disputes solicitors and partnership disputes solicitors in Liverpool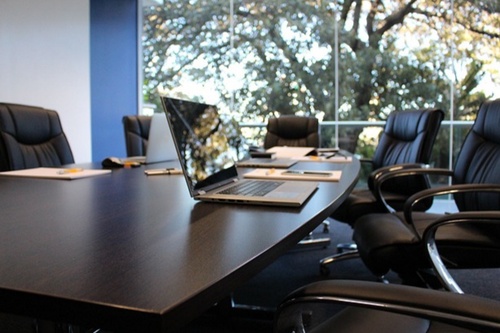 Disputes between shareholders and business partners in the UK can arise due to a variety of reasons, ranging from disagreements over strategic decisions to breaches of fiduciary duties. These disputes can significantly impact the functioning and stability of a company, requiring prompt and effective resolution. At Three Graces Legal, our experienced team of corporate and commercial lawyers specialises in handling shareholder and business partner disputes. We understand the complexities involved and employ a strategic approach to protect our clients' interests. Our skilled negotiators aim to resolve disputes through mediation or alternative dispute resolution methods, minimizing the disruption to the business. However, when litigation becomes necessary, our litigators vigorously represent our clients' rights and pursue a favorable outcome in court. We provide tailored legal advice, exploring all available options to find the most suitable resolution for our clients. With our extensive knowledge of company law and dispute resolution strategies, we strive to navigate the intricacies of shareholder and business partner disputes efficiently, ensuring the preservation of relationships and the long-term success of our clients' ventures. Contact us today for expert guidance and representation in shareholder and business partner disputes in the UK.
Dealing with shareholder and partnership disputes
We will always attempt to help you avoid drawn out and expensive court proceedings by negotiating a solution with shareholders and partners.
Purchase shares or buy out a partner
Sometimes the easiest and least expensive way to resolve a company dispute or partnership dispute is for dissenting shareholders or partners to be 'bought out'. Our team can help you to decide how best to finance this and put together an attractive offer package if this is the best option for your business.
Remove a director or partner
Often the best way to break a deadlock may be to remove one or more partners or directors. How to do this will be determined by the relevant legislation and the company constitution or partnership agreement.
It can be difficult to remove a director or partner when dealing with a particularly divisive issue, as a greater majority among partners or shareholders is often required. Our expert team can advise you on whether this route is something your business should consider and provide a strategy to achieve it if so.
Winding up or dissolution
It is possible to apply to make a court application for a company to be 'wound up', i.e. brought to an end, in order to resolve a shareholder or partnership dispute and allow all parties to recover their respective shares of the business. This can also be done voluntarily, and in the case of partnerships, one partner may be able to extract their investment while the other partner carries on the business.
Contact our Corporate and Commercial Solicitors in Liverpool, Wirral and Merseyside Today
Make a Free Enquiry
If your company is experiencing issues with director misconduct or disputes between partners or shareholders, we can help. Contact our team today for a FREE no-obligation call, and we will explain your legal rights and options. Call us now on 0151 659 1070 or complete our online enquiry form.