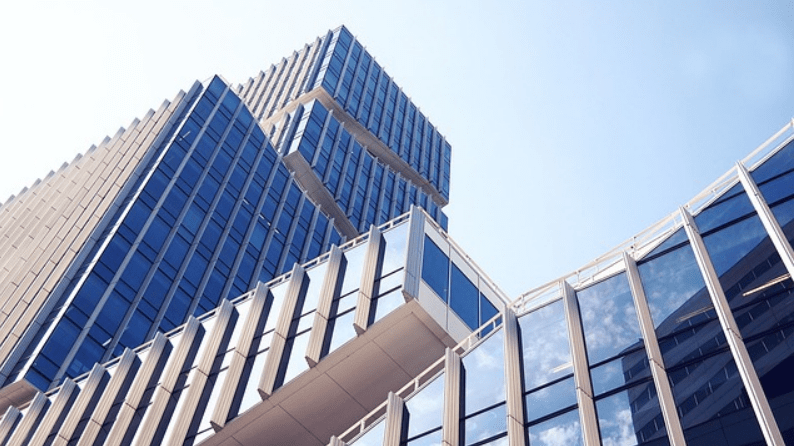 There are a great number of reasons as to why businesses become involved in commercial disputes. Often, what begins as a simple debt recovery operation can quickly spiral into a complex court action, causing you concern, time and expense. Our commercial dispute lawyers here at Three Graces Legal offer a pragmatic approach to commercial litigation and dispute resolution. We know that bringing an end to a dispute whilst protecting your best interests is vital to the running of your operation, so we provide expert legal advice with commercial focus and efficiency.
We can work with you to fully understand the outcome that will work for your organisation, laying out all of your options clearly and concisely. We also understand that commercial disputes can cause financial difficulty for your business and offer a number of flexible fee options to allow you to work with us without concern about costs. To discuss your specific concerns with us today, call now on 0151 659 1070 or complete our online enquiry form and we will get back to you right away. We look forward to helping you move on from your business dispute with confidence and clarity.
Commercial litigation and dispute resolution lawyers in Liverpool, Wirral, Merseyside and across England & Wales
Our lawyers routinely assist clients with all types of commercial disputes including:
Product liability claims
Professional negligence claims
Often, there can often be a lot of tension between the parties to a dispute, but we are on hand to take away the stress of dealing in what can become an adversarial environment. We take a view and assess the strengths and weaknesses of the case and offer pragmatic advice to ensure we meet your objectives. Our Commercial Litigation specialists can provide advice on resolving your dispute through negotiation or mediation, litigation, and if necessary, enforcement. The cost of pursuing or defending a claim can be an obstacle when facing the prospect of litigation. However, we offer a number of different funding options available including hourly rate, fixed-fee, capped costs, damages-based agreements and conditional fee arrangements, including 'no-win, reduced-fee'.
Court proceedings
If there has been a dispute that cannot be resolved, whether in correspondence or by formal mediation, then often court intervention is the only solution. This is usually the case where there is a disagreement between the parties and only a court can determine the outcome. You can find out more about how court proceedings work here.
Speak to our Commercial disputes Lawyers in Liverpool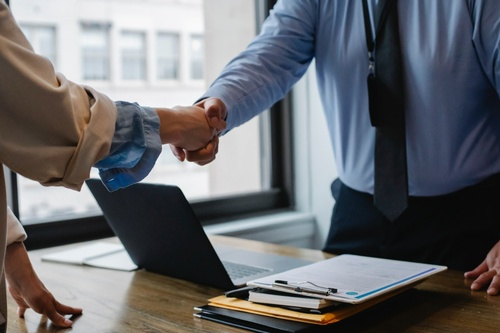 If you are involved in a commercial dispute and require advice speak to one of our commercial litigation solicitors today by completing our online contact form or calling us on 0151 659 1070.
Case studies
Here are some examples of how we have helped our clients settle disputes using all legal methods at our disposal.
Negotiation
Claim for breach of contract
Defending a winding-up petition
Testimonials
"We recently had a commercial dispute with a supplier who had initiated court proceedings against our business. We are a company based in Belfast and the supplier was based in England.
We contacted Three Graces Legal to discuss out situation and spoke to Daniel who was able to guide us through the whole process. He asked what our objectives were and what we wished to achieve. Daniel quickly defended our position and forced the other side to back down. We were very pleased with the manner of Three Graces Legal who were very polite whilst also explaining everything to us in easy to understand language.
We were always kept informed of how the case was proceeding at every step of the way and were extremely happy with the service and the outcome that Daniel and Three Graces Legal achieved for our company.
Using their service saved my company a lot of time and unnecessary expense in travelling to England for court hearings.
I would have no hesitation in using their service again in the future or recommending Daniel and Three Graces Legal"- Wired or Less 2019
- - - - -
"Daniel, Aaron and their team have vast knowledge and have always offered helpful advice across the range of services I've instructed them for.
On several occasions, they've provided different and much better advice than other solicitors which is why I keep coming back. The communication is perfect, and I'm always informed where things are up to and my options are discussed in great detail. They are extremely professional but always very approachable at the same time which I've found is hard to find.
I couldn't recommend Three Graces Legal enough and I'll forever be a client."" - Mark 2019
Locations served
Our expert commercial dispute and litigation lawyers help clients across England & Wales, including Birmingham, Bristol, Cardiff, Leeds, Leicester, Liverpool, London, Manchester, Nottingham and Sheffield.
Contact Our Commercial Litigation Solicitors Liverpool
Being involved in a commercial dispute can be challenging for a business of any size, so you need a specialist team of expert lawyers that can put your mind at ease. Three Graces Legal strive to take at least some of the difficulty out of your situation and obtain the best outcome for you and your business. For free initial advice, call us now on 0151 659 1070 or complete our online enquiry form and we will get back to you right away. We look forward to getting you the advice and assistance you need.